Each year, I look forward to receiving Christmas cards in the mail but I haven't had a thoughtful way to save the photo cards and never want to throw any of the cards away. So to reduce waste and preserve memories, I've compiled 10 ways to repurpose your Christmas cards and a great way to save your Christmas photo cards each year!
1. DIY CHRISTMAS PHOTO CARD KEEPSAKE BOOK
Last Christmas, I finally made my own DIY Christmas Photo Card Keepsake Book. I wish I had done this sooner because it was very simple and only required a few supplies.
Supplies:
Christmas photo cards
5″ x 7″ cover page
Hole punch
Binder rings
Laminating machine (optional)
Instructions:
1. First, print a 5″ x 7″ cover on heavy card stock and cut to the proper size. I chose to laminate the cover to make it more durable, but this is optional. You can also make a laminated back cover to protect the cards.
2. Next, sort photos according to size and shapes. Stack the cover on top and the cards in a neat group below the cover.
3. Use your hole puncher to punch 2 holes at the top of the cover and then use the cover as a guide when punching holes in the cards. You can probably punch 2 – 3 cards at a time depending on the thicknesses.
4. Next, insert the binder rings. I used a 1″ diameter binder ring, but you can adjust the size as necessary depending on how many cards you have.
5. Finally, add the cover on top of the book and you're done! Don't forget to include your family's card in the book as well. It's always fun to watch your family grow and change!
Every year at Christmas time you can put your books on display and flip through the memories. The books can be hung up by the binder rings, displayed on the coffee table, in a basket, or on a bookshelf!
Our family and friends go through a lot of effort to design, buy, and send out Christmas cards each year, and I really look forward to receiving them. Here's a great way to preserve them for years to come. In fact, you can adapt this project for greeting cards of all types — birthdays, Valentine's Day, Easter, Baptism, or anything!
Instead of tossing your Christmas Cards this year, learn how to make them into something new that you can use throughout the new year! This tutorial will show you how to make your own upcycled gift tags from your Christmas cards.
Ready take the next step and go zero(ish) waste in 2020? You can accomplish it in just one goal each month and download the free checklist to keep you on track!
Making bookmarks is a quick and easy way to upcycle your greeting cards. You can choose to make them any size or shape you'd like!
This project is a great way to repurpose your Christmas cards if you've been saving them for a while and makes a great gift for next year.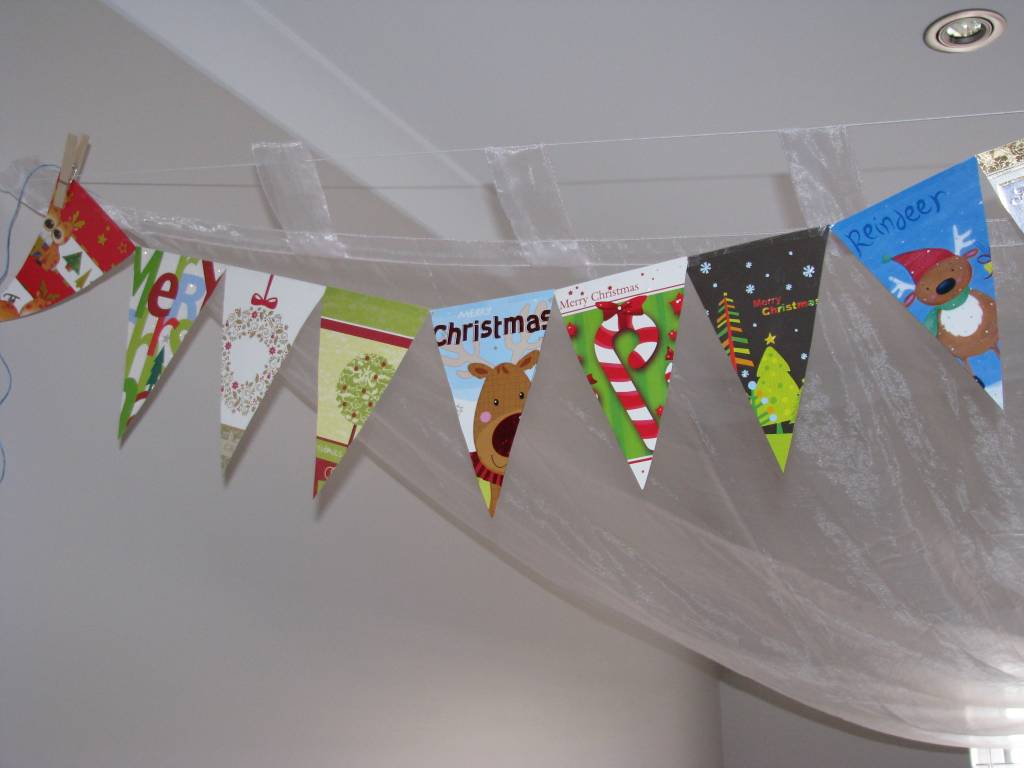 I love that this project is easy enough for your children to do and teaches them how to upcycle and repurpose Christmas cards instead of tossing them away or recycling.
I love this idea from Happy Go Lucky, but instead of buying new Christmas cards, upcycle your old Christmas Cards!
This 3-D Christmas card ornament is a fun way to repurpose your Christmas cards at the end of the holiday season. Plus it's another great DIY Christmas gift idea for next year!
Make a festive placemat for your next Christmas meal using old greeting cards. This DIY project is super easy and great for kids!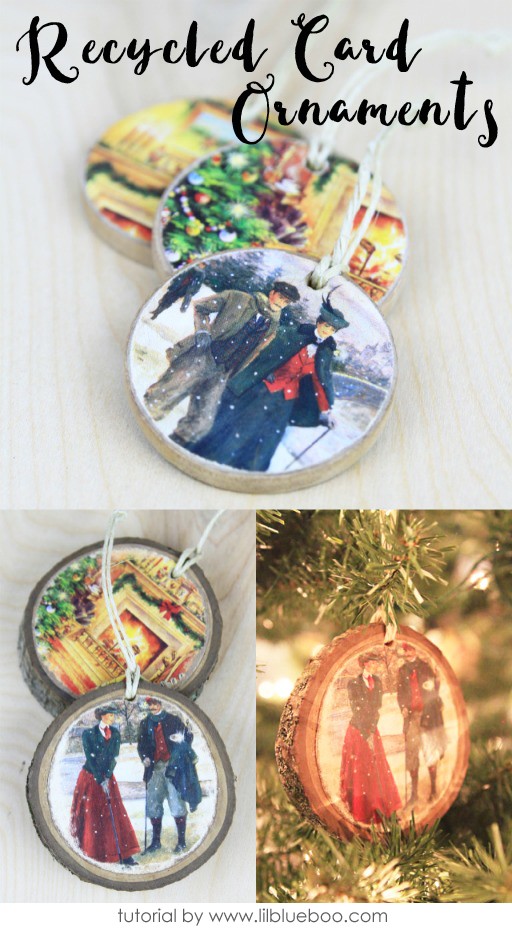 These upcycled Christmas ornaments can make great gift tags, which the recipient can repurpose and hang on their Christmas tree. You can write your name and date on the back or personalize it any way you choose.
Enjoy these DIY projects and let me know all the ways you repurpose your Christmas cards this year! Please leave a comment below and share your ideas with us.
Ready take the next step and go zero(ish) waste in 2020? You can accomplish it in just one goal each month and download the free checklist to keep you on track!